About Us
Internal Quality Assurance Cell (IQAC)
The prime task of the IQAC is to develop a system for conscious, consistent and catalytic improvement in the overall performance of institutions.
MSRIT-IQAC cell is responsible for the approvals from the statutory bodies like University Grants Commission (UGC), All India Council for Technical Education(AICTE), and Visvesvaraya Technological University(VTU), Belagavi. IQAC Cell is continuously working towards quality improvement by regular auditing Academic, administrative and financial departments. It is responsible for program wise Accreditation from National Board of Accreditation (NBA), and Institutional Accreditation from NAAC.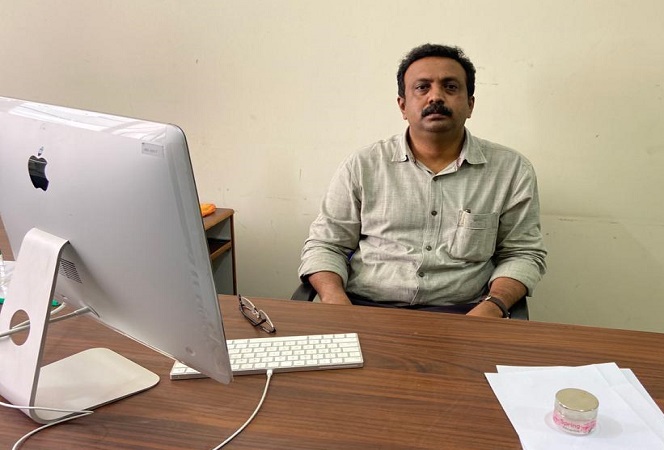 Dr. G M Madhu, Professor, Dept. of Chemical Engineering, IQAC Cell Coordinator.
Dr. G. M. Madhu is working as Professor in chemical engineering department of MSRIT. His areas of interests include nonmaterial synthesis and applications, membrane separations, water purification technologies, combustion synthesis, and Nano polymer composites.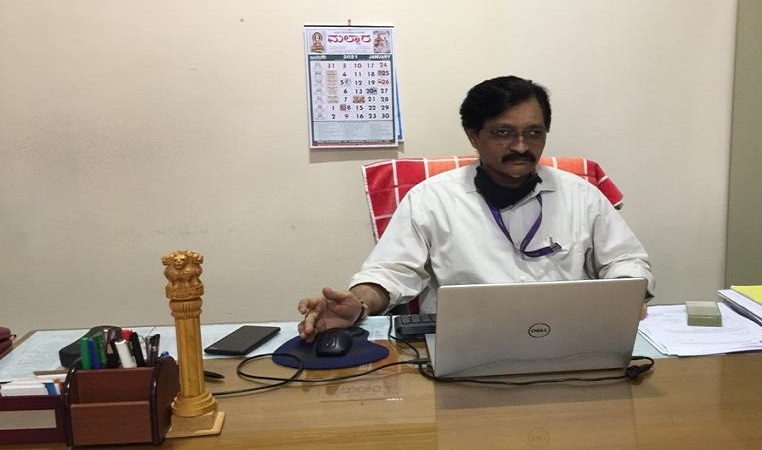 Dr. Pradipkumar Dixit, Vice Principal, Professor & Head of EEE, NAAC Coordinator and IQAC Cell Member.
Dr. Pradipkumar Dixit obtained BE (Electrical & Electronics, 1989, Mysore University), M.Tech (Power & Energy Systems, 1995, NITK(formerly KREC), Surathkal) and PhD (High Voltage Engineering, 2009, VTU, Belgaum). He has been in the teaching profession since February 1990 and joined M S Ramaiah Institute of Technology in June 2011.His research interests are High Voltage Engineering, Insulation Engineering, Outdoor Insulation, Lightning Protection, Electromagnetic Fields, Electrical Power Quality and Artificial Intelligence.
IQAC Team
Internal Quality Assurance Cell
Committee
SL. No.

NAME

DEPARTMENT AND
DESIGNATION

COMPOSITION

POSITION

1.

Dr. N. V. R. Naidu

Principal,MSRIT

Head of the Institution

Chairperson

2.

Sri B.S.Ramaprasad

Chief Executive, GEF (Engg. & General Sciences)

Management
Representative

Member

3.

Sri G.Ramachandra

Chief of Finance

Senior Administrative
Officers

Member

4.

Dr. Archna

Registrar(Academic)

Member

5.

Sri. Mahadev Kokkari

Registrar (Administration)

Member

6.

Dr. Pradipkumar Dixit

Vice Principal, Professor & Head,

Dept. of EEE

Member

7.

Dr. G.S.Prakash

Controller of Examination

Member

8.

Dr. Monica Mundada

Chief Proctor

Member

9.

Dr. M. Ebenezer Selvakumar

Chief Librarian

Member

10.

Dr. N. L. Ramesh

Professor & Head,

Dept.of Mathematics

Formerly ISO
Coordinator,Member

11.

Dr. Anita Kanavalli

Professor & Head,

Dept. of AI & DS

Faculty of MSRIT

Member

12.

Dr. Y. M. Satish

Professor,

Dept. of MBA

Member

13.

Dr(MRS.) Maya V. Karki

Professor & Head, Dept. of ECE

Member

14.

Dr. Dinesh P. A

Associate Professor,

Dept. of Mathematics

Member

15.

Dr. Siddesh G M

Associate Professor,

Dept. of ISE

Member

16.

Dr. S.G. Shivaprasad Yadav

Associate Professor,

Dept of Electronics & Telecommunication Engg.

Member

17.

Dr. M Mrunalini

Assistant Professor,

Dept. of MCA

Member

18.

Dr. Kalpana Sharma

Assistant Professor, Dept. of Physics

Member

19.

Sri. Rampurohith M D

MD,

Sphoorti machine Tools Pvt. Ltd

Industry Representative

Member

20.

Dr. Chandrasekaran K

Professor,

NITK,Dept of CSE, Surathkal

Academic Representative

Member

21.

Dr. Subba Reddy

Director,

Former Chairman, Honeywell

Industry Representative

Member

22.

Mr. Karthik K N

5th Semester Student Department of CSE

Student Representative

Member

23.

Ms.Hana Fathima Irshad

5th Semester Student Department of Chemical Engg

Student Representative

Member

24.

DR. G M Madhu

Professor, Dept. of Chemical Engg.

Coordinator

Member
Secretary